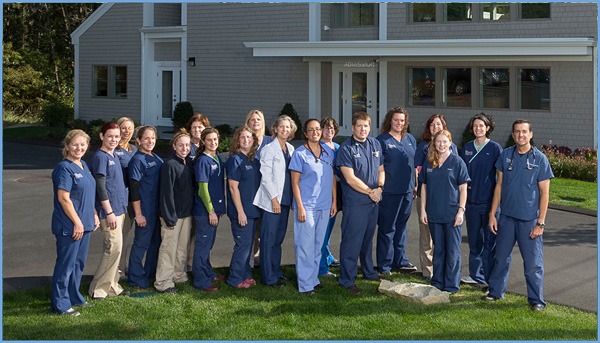 Pet owners from Yarmouth, Harwich, Dennis, Hyannis and beyond have been with us for decades.
As a result, we have been able to care for many generations of pets, benefiting from the exceptional care that our veterinary professionals offer year after year. These clients know just how much we care and continue to visit us time and time again.
We're passionate about providing cutting-edge veterinary care with a deeply compassionate touch. Our vast range of services and focus on personalized pet care is all a part of our fundamental commitment to outstanding veterinary medicine.
We know that our pets are a part of our family, so we provide tender, specialized care that delivers real results. Pets that visit our animal hospital receive the latest techniques in veterinary care and enjoy the benefits of increased overall health, well-being and day-to-day comfort.
We trust that you'll leave our veterinary facility satisfied after each visit, as we strive to not just meet your expectations, but to surpass them in any way we can.
We're committed to delivering the highest ethical and medical standards across the veterinary industry, while providing emotional support to pet owners.
We're here to ensure you always have a place to call home when you require veterinary care for your pet's needs both big and small.
Our veterinarians and team receive ongoing training and work to honor the distinct human-animal bond that makes such a difference in our lives. Our central tenants involve compassionate pet care, ongoing client education, personalized service, preserving the environment and helping our patients to lead happier, healthier, longer lives. We're enthusiastic about veterinary medicine and providing the best possible care to your pets. We're also proud to be Fear Free, a certification that helps us better understand how to make visits to the animal clinic as stress free as possible for your pets.
You can learn more by Clicking Here.