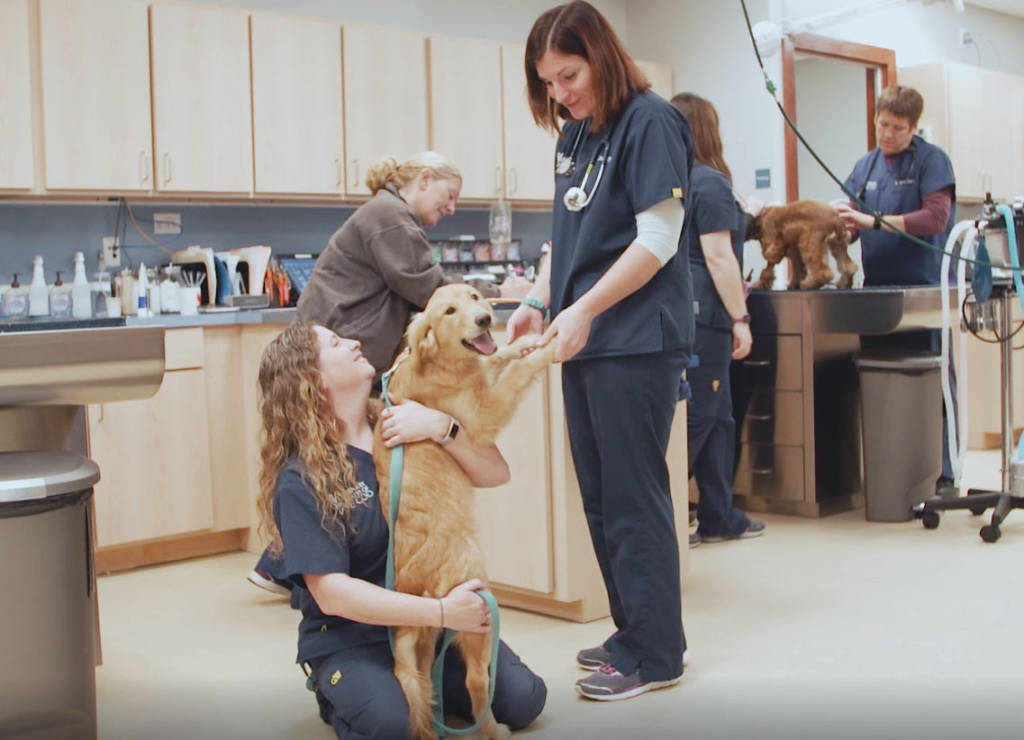 Our veterinary hospital provides fully-digital diagnostic imaging and possesses some of the most advanced capabilities across New England.
This advanced imaging capability allows us to assess our patients with non-invasive techniques, all from the comfort of our facility. We leverage the world's most advanced ultrasonography devices and techniques to gain unparalleled diagnostic insight into the health of your pet. Better diagnostic workups allow us to deliver better recommendations for your pet, resulting in better care.
At Veterinary Associates of Cape Cod, providing the best care possible is our priority, and having the latest technology at our disposal allows us to accomplish this with ease.
Veterinary Associates of Cape Cod is a fully-digital diagnostic imaging hospital and has one of the most advanced imaging systems in New England.
Our advanced imaging capability allows us to assess our patients through completely noninvasive means. We have the world's only real-time, remote assisted ultrasound which allows outside specialists to instantaneously evaluate our patients without the pet ever leaving our facility. By partnering with specialists and sonographers in real-time, we can seamlessly integrate radiologists, oncologists, cytopathologists, cardiologists, internal medicine, and dental specialists into our treatment plan solutions. This makes for much better diagnostic workups and interpretations, allowing us to create better long-term management recommendations, all without the patient ever leaving Cape Cod!
From integrated digital ultrasound and digital radiology (x-rays) to digital dental radiology, our image quality is vastly superior to traditional film x-rays. In 2008, we became the first fully digital diagnostic veterinary hospital on Cape Cod, and we are now equipped with next generation technology from real-time, remote assisted ultrasound to the latest digital dental x-ray units. That means our patients receive a more accurate diagnosis and superior care, all while receiving 75% or more less radiation exposure than with traditional film x-rays. We can even email or give you your pet's high quality diagnostic images on a compact disc—just ask!
We invite you to continue to read about the range of veterinary services provided by our pet hospital below: