To our new clients, welcome to our animal hospital! We're conveniently located in South Yarmouth, Massachusetts and regularly serve pets from communities across the Cape Cod region including Yarmouth, Harwich, Dennis, Hyannis and neighboring towns. Please read on to learn more about joining our veterinary family and our on-boarding process:
What to Expect When You Visit Us:
Compassionate Care
Both our animal clinic and our approach to veterinary medicine has been established from the ground-up to ensure the total comfort and happiness of your pet. From recognition in several national magazines for the modern design of our animal hospital to our ongoing commitment to personalized veterinary medicine, we enjoy going above and beyond in any way possible to enhance the life and comfort of your pet.
For the comfort of felines, our veterinary clinic's exam rooms have been designed to maximize their enjoyment, including exposure to natural sunlight, spacious windows, catwalks and freshly warmed towels to enjoy.
Felines also enjoy a waiting area accompanied by an exquisite 440-gallon ocean aquarium, which has been proven to reduce anxiety for both pets and their owners.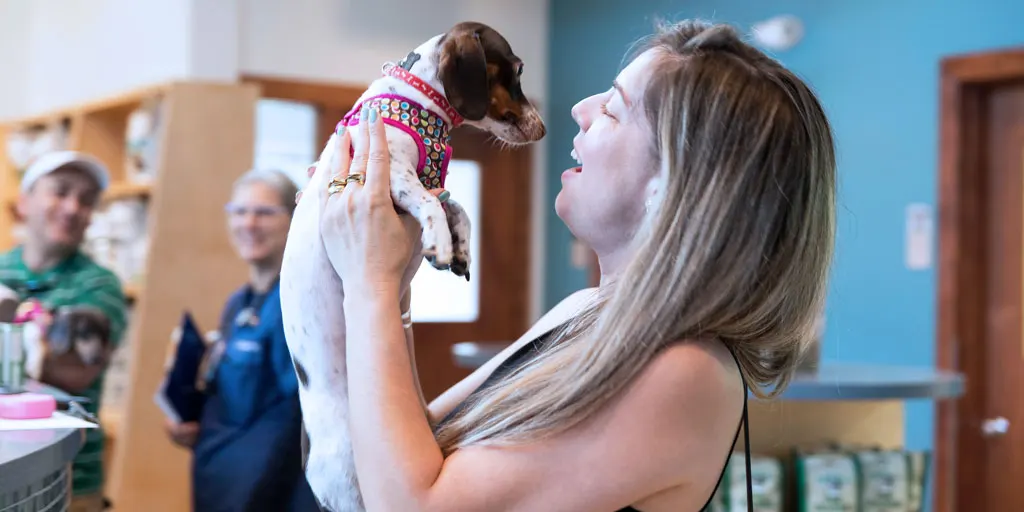 Canines enjoy a spacious waiting area and specialized care that's personalized with each visit. We know that the human-animal bond is meant to be honored, so our veterinarians and staff take our time to provide a tender touch that dogs of all ages can thoroughly enjoy.
Our pet hospital has been designed from the top-down to reduce stress and enhance your overall experience. From the moment you enter our animal clinic, you'll meet our Client Services Representatives, who are ready to admit you and answer any questions you may have.
You'll always be greeted with a smile when visiting our veterinary hospital and will also be offered complimentary bottled water and hot coffee options to ensure you enjoy your visit. It's our pleasure to have you with us.
Helpful Information: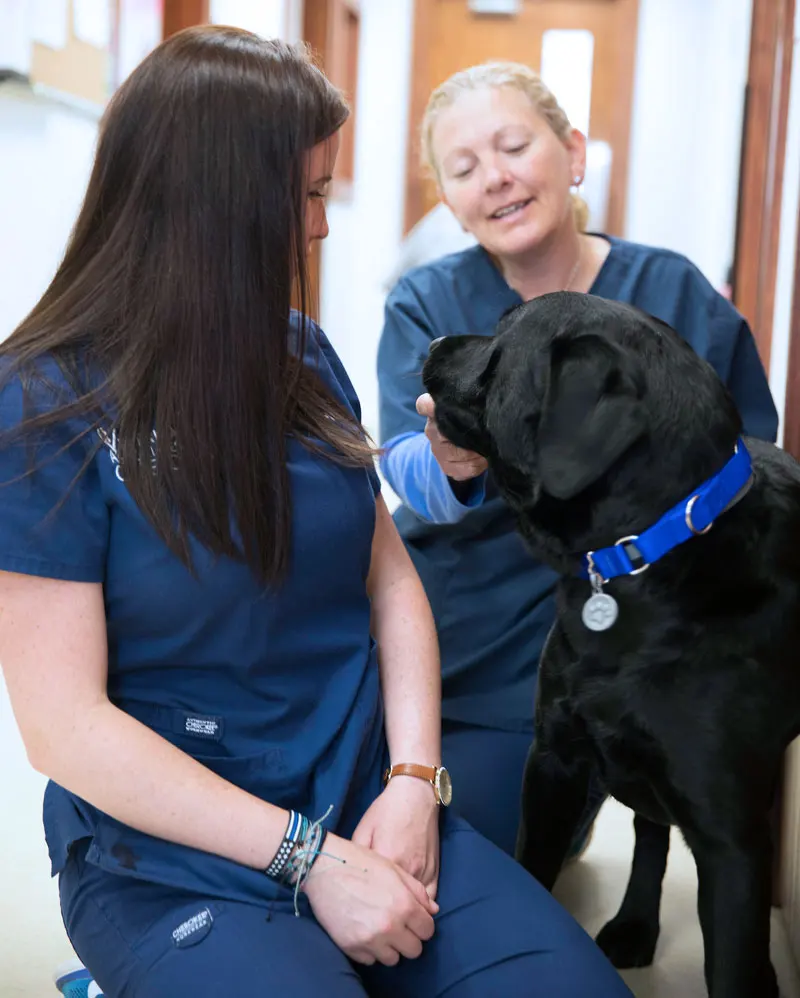 We've been thrilled to provide the standard in pet health care for more than forty years to pets from across the Cape Cod region including Yarmouth, Chatham, Harwich, Dennis, Hyannis, Falmouth and Provincetown, Massachusetts. If you're visiting us for the first time, we want you to rest assured that you'll be totally at ease while at our animal hospital. Our goal is to ensure your ease and comfort while optimizing the overall health of your pet.
Online Forms
If it's your first time visiting our pet clinic, we kindly ask that you arrive ten minutes early to wrap up paperwork that will be made available to you ahead of your appointment. New clients will spend thirty minutes with our staff and veterinarians to provide an orientation and a special introduction to your pet. We'll start forging our bond with your pet from that moment on, to ensure they're entirely comfortable throughout the visit.
To expedite your visit, please fill out this New Client Form prior to your arrival.
Also, here are some additional important forms and checklists.
Most importantly, we want to thank you for choosing Veterinary Associates of Cape Cod as your animal clinic and care providers of choice. Our clients have come to know us over the years for the deep and considerate care that we give each pet that enters our veterinary hospital.
Thank You for Choosing Our Animal Clinic! We can't wait to see you soon!