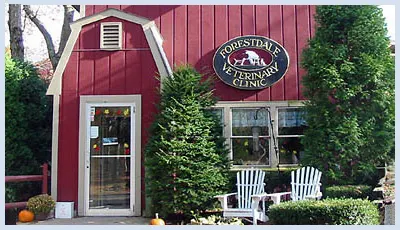 In addition to our primary South Yarmouth, MA location, we also own and operate Forestdale Vet Clinic. This wellness clinic located in the Upper Cape is focused on providing care to pet owners from Marston Mills, Forestdale, Sandwich, Mashpee and Camp Edwards.
The veterinarians at this location have undergone rigorous training and are specialized in wellness care for small animals and exotic species. For advanced medical care, Forestdale Vet Clinic patients will be transferred to Veterinary Associates of Cape Cod. This is also true for Saturday appointments.
This additional location allows us to expand our veterinary services and deliver our approach to compassionate, personalized care to a greater number of pets with expanded reach.
Pet owners who are new to Forestdale Veterinary Clinic located in Forestdale, MA can expedite their first visit by filling out this New Client Form prior to their appointment.